Odd-jobs Incorporated
Dreaming Dark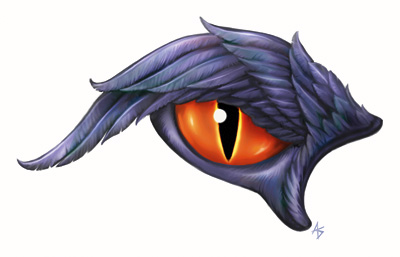 The Quor Tarai is the spirit of the age in Dal Quor, the region of dreams, and the age it has created is a nightmare. The quori are the children of the Quor Tarai, and they call their creator il-Lashtavar (the Darkness that Dreams, or the Dreaming Dark). The name of the monstrous organization that conducts the affairs of the Inspired in the world of Eberron is also called the Dreaming Dark, and it is to this group that the name Dreaming Dark usually refers.
As an organization, the Dreaming Dark is primarily composed of Inspired agents and assassins that work to increase the power of the quori over the world. Their primary objectives are to thwart the activities of the kalashtar, increase the influence of Riedra, and eliminate anyone who stands in the way of their goals. The Dreaming Dark wields tremendous influence and its members are higher ranking than the ambassadors from their home nation.
Should he ever be confronted with the actions of the Dreaming Dark, a Riedran ambassador would deny that his nation had anything to do with the organization. This is actually true. The lords of Riedra are charged to maintain and administer the Quori territory on Eberron. The Dreaming Dark is an entirely separate organization whose rulers dwell in Dal Quor itself. The Dreaming Dark provides information to the Riedran court, but the rulers of Riedra have no actual authority over the agents of the Dark; in fact, a thoughtstealer usually holds a higher place in the hierarchy of Dal Quor than a Riedran governor or general.